How many times surfing the web do we see appeals for adoption and aid for abandoned dogs and cats? We may be moved by these appeals, but in the end, we continue to scroll on because "we don't have time to help". Well, this story makes us understand that this is just a feeble excuse: a moment of our time can really make a difference to our four-legged friends – perhaps offering shelter, a donation or some other small gesture.
The city of Ghaziabad, in the federal state of Uttar Pradesh, India, can boast of an organization of volunteer animal rights activists who have a particularly wonderful member: a granny who – despite her venerable age – gets up every morning to prepare a meal for the dogs at the animal shelter.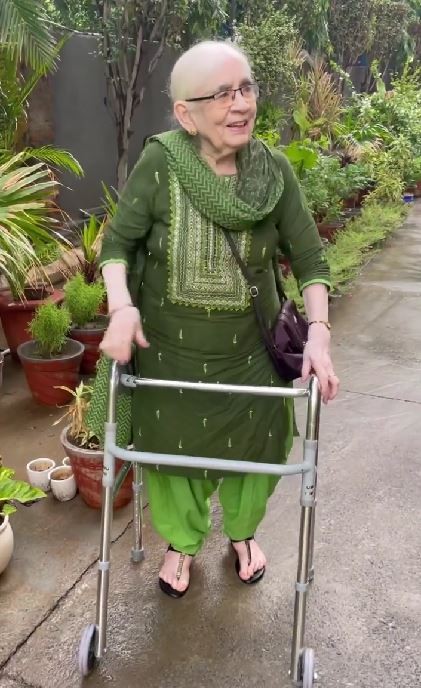 The Paws in Puddles animal shelter takes action every day to guarantee the freedom and rights of abandoned and homeless animals. The members of the non-profit organization have shown on their Instagram account that, despite having health problems, a 90-year-old grandmother takes care of the puppies that live near her house. It should also be noted that the elderly Indian woman takes care of at least 120 dogs housed at the shelter.
"This 90-year-old grandmother, who suffers from severe osteoporosis, underwent several major operations and  was bedridden for a while. But she didn't allow anything to stand between herself and her love for dogs," said one volunteer from the shelter (who is also the woman's grandson).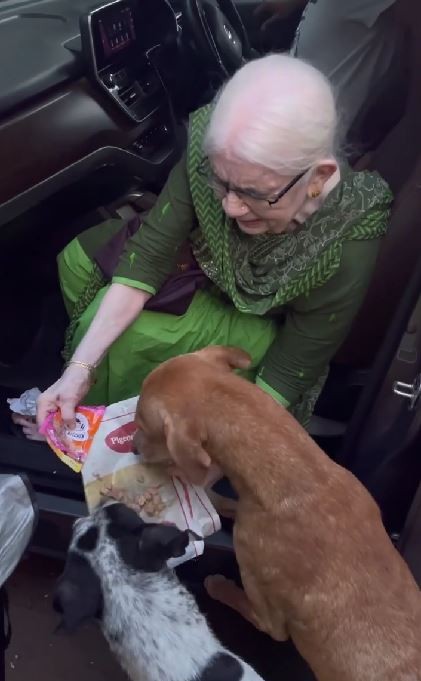 "She gets up every morning at 4.30 to cook for and feed over 120 dogs. She even tries to experiment with her recipes and feels immense joy when the dogs eat their meals. I video her feeding the dogs every day. She loves to watch every single video every day," the grandson continued.
Seeing his grandmother's immense love for dogs, the young man decided to take her with him to the shelter some time ago for the first time. Despite her poor health, she smilingly commented: "A dog's love is the best medicine for any ailment." The footage of her visits touched many users on the internet and inspired many others to do more to help homeless dogs and cats.