McClellan had been married to his wife, Victoria King, for three months and the two had spent the day arguing.
King left her five-year-old daughter, Luna Younger, with McClellan, 25, when she went to work.
McClellan just wanted some peace and quiet, but Luna was hungry.
McClellan tried to get Luna to go play and told her that it wasn't time for dinner yet.
Luna didn't leave the room. Instead, she plopped down on the floor and refused to leave!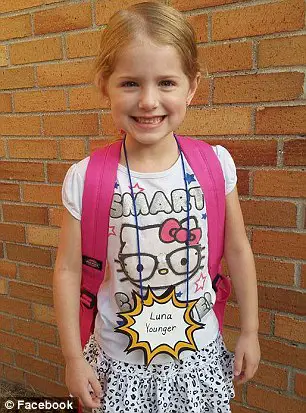 McClellan completely overreacted at this point and did the unthinkable.
He grabbed Luna by the shoulder, pinned her to the floor, and stabbed her to death! T
hen, after Luna was dead, McClellan tried to burn Luna's body to destroy evidence and checked himself into a hotel.