Target was greatly criticized last year when one of their sweater designs for Christmas seemingly mocked people who are diagnosed with obsessive compulsive disorder.
The sweater had 'Obsessive Christmas Disorder' on it, and a photo of it was posted online by Twitter user named Reign Murphy, who showed her great disdain for the retail chain's lack of sensitivity.
The sweater controversy was greater fueled with similar remarks by other users, blasting Target and demanding the item to be permanently removed.
The retail giant did so, but the sweater was still made available in stores!
Target is no stranger to such controversies, as this wasn't the first time their in-house clothing slogans have insulted and mocked communities.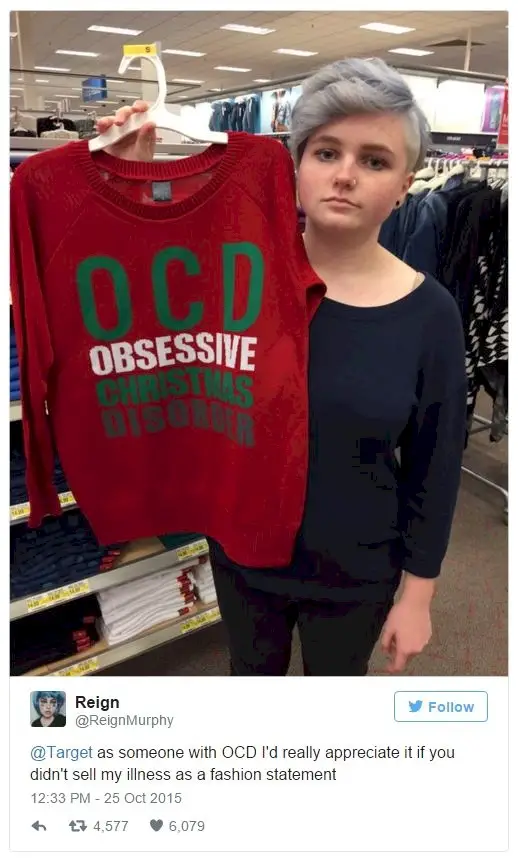 Should Target have taken this item off its shelves?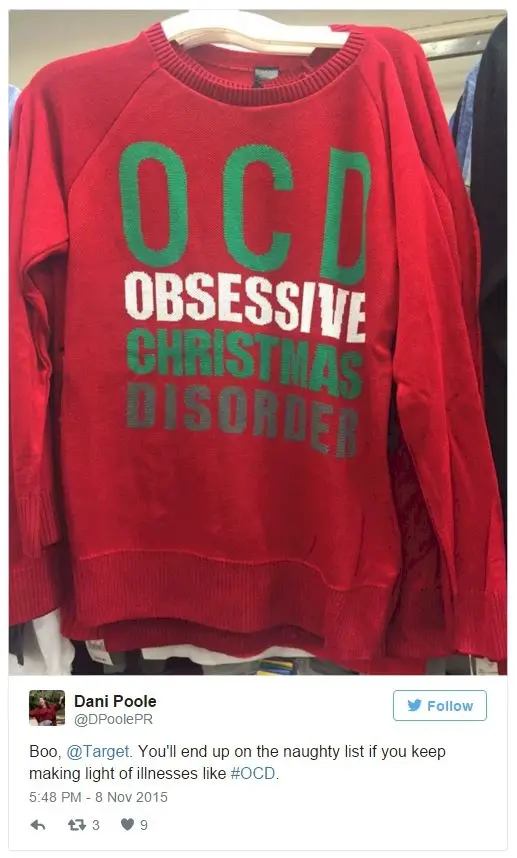 Share away, people.