A heartbreaking picture of a starving two-year-old Nigerian boy, who was found emaciated and riddled with worms shocked the world.
The starving toddler was seen drinking a sip of water given to him by an aid worker. His family abandoned him because his family thought he was a witch.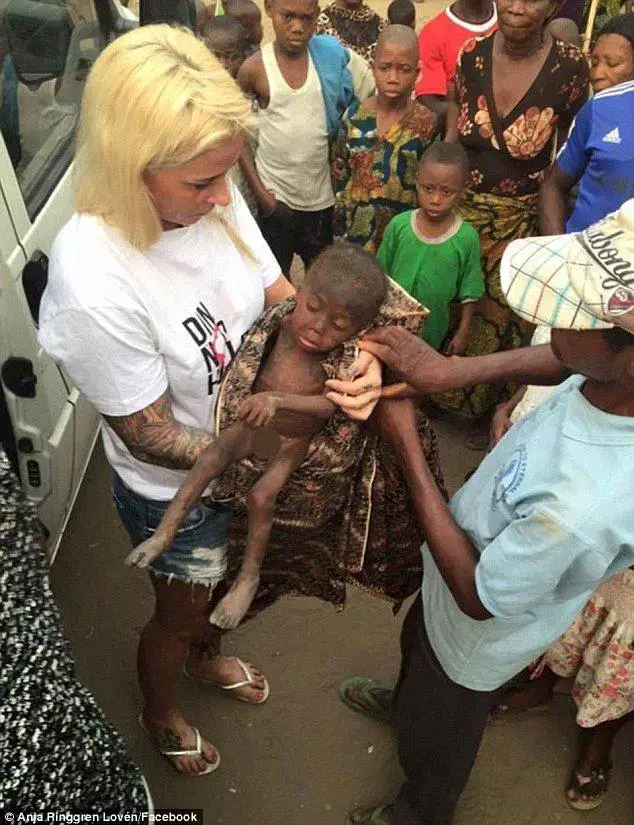 The boy, now named Hope, was found in the streets by charity worker Anja Ringgren Loven, a Danish woman living in Africa.
Ms Loven has shared a series of photographs showing Hope's miraculous recovery in just eight short weeks.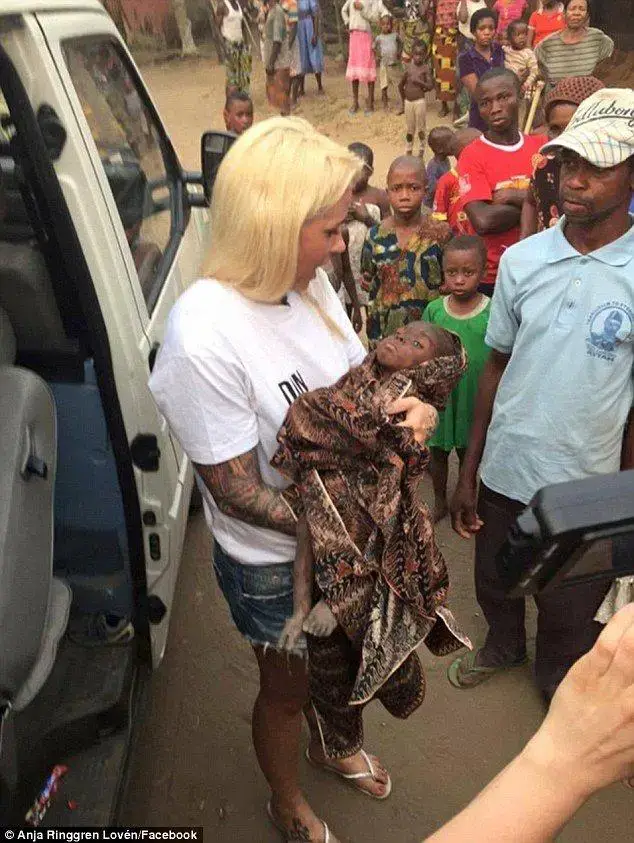 Ms Loven found the two-year-old boy starving and alone after he spent eight months fending for himself and living off scraps.
The picture that went viral saw her bending down to him and giving him water from a bottle. She then wrapped up the him up in a blanket and took him to the nearest hospital for treatment. 
When baby Hope reached the hospital, he was given medication to remove the worms from his stomach and given daily blood transfusions to incorporate more red blood cells into his body. 
The aid worker asked for help with Hope's costly medical bills on social media and received more than $1million in donations from around the world.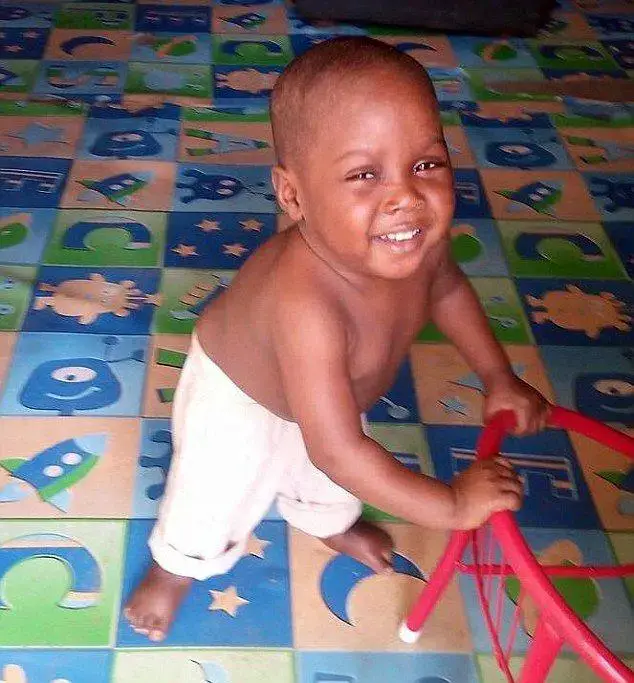 Now just eight weeks later, Hope is completely unrecognisable. He has gained weight and has been pictured smiling and playing with other children…
Ms Loven uploaded new photos of Hope on Facebook and wrote: 'As you can see on the pictures,.
Hope is really enjoying his life now having 35 new brothers and sisters who ALL take such good care of him, play with him, study with him, and make sure he is safe and is getting a lot of love.'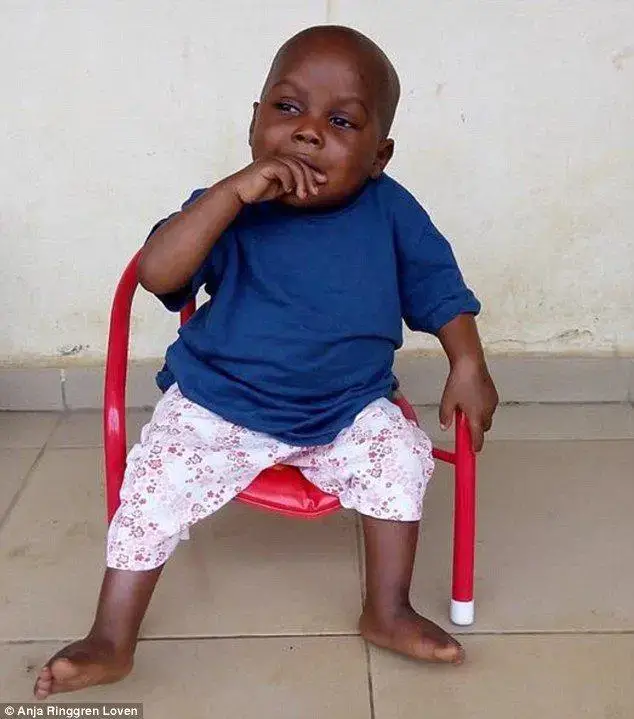 Ms Loven is the founder of African Children's Aid Education and Development Foundation, which she created with her husband three years ago to help children who have been labelled witches and are neglected and sometimes even killed by members of their family.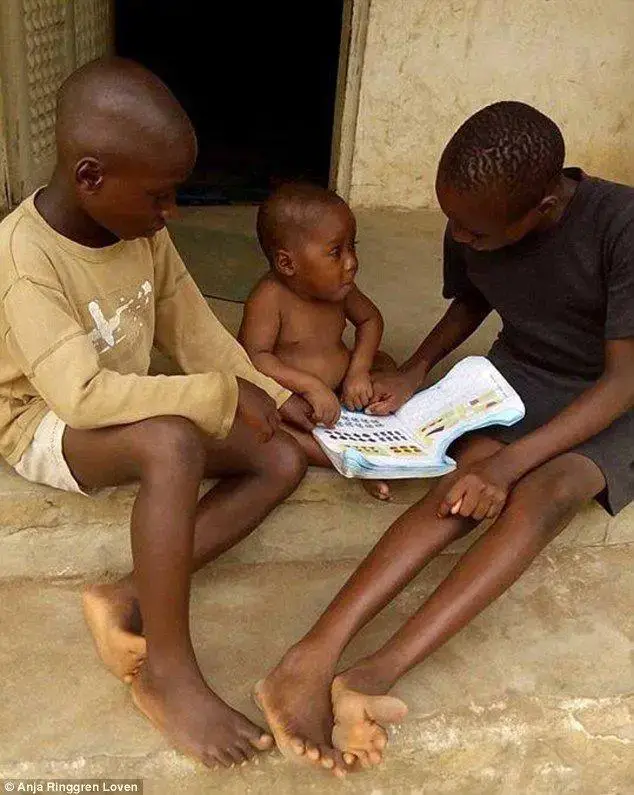 Ms Loven also wrote on her Facebook page: 'Thousands of children are being accused of being witches and we've both seen torture of children, dead children and frightened children,' she wrote on Facebook. 
'With all the money, we can, besides giving Hope the very best treatment, now also build a doctor clinic on the new land and save many more children out of torture!' she said.
Ms Loven runs a children's centre where children can live, receieve medical care, food and schooling.
She and her husband, David Emmanuel Umem, began building their own orphanage in late January. It's so good to see that Baby Hope is doing so well!